Description
KEY INGREDIENTS
Gokshura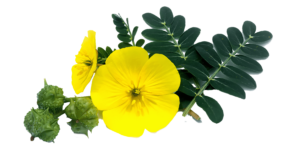 Gokshura  – Improves sexual desire and drive, which subsequently improves sexual performance. The herb increases the level of natural endogenous testosterone by acting as a non-hormonal bio stimulator. Gokshura helps in managing erectile dysfunction by strengthening the penile tissue and enhancing penile erection.
Fenugreek
Fenugreek –  is a powerful medicinal plant that naturally increases testosterone production.
Facts derived from Ayurveda texts and modern research:
Morning Comes Men's Energy Booster
Having an adequate amount of energy throughout the day is a basic necessity for all human beings, but somehow these days many men lack their energy levels and lose their stamina in all forms of their life. As the perfect solution for this we have created our Morning Comes Men's Energy Booster.
These days due to their busy life and multi-tasking technical world men loses their energy and stamina quite often. Also getting a sufficient amount of energy and stamina only from food is not possible and we do need some supplements to help. In order to fulfil that we have created a product called Men's Energy Booster which is the Pure Herb capsules that will give ample and needed energy boost for you throughout the day.
Our Men's energy Booster is a multiuse capsule that will boost your energy and stamina level, maintains testosterone levels, and even promotes Vitality.
Lower energy and stamina may look like the simple and common word but affects both physical and mental health. It can also lead to affecting the Testosterone level. Testosterone is the hormone found in males and it plays the most important and significant role in keeping men's physical and mental energy levels at the required level.
Lower testosterone levels can cause lower energy levels, depression, fatigue, etc in men, so these hormones need to be maintained at a certain level in a men's body for healthy living.
Testosterone is the most vital hormone for the male sex drive, and it is also responsible for sperm production. Along with that it also plays an important role in bone strength, muscle mass, fat storage in the body, stamina, energy, etc.
Our Morning Comes Men's Booster is a product that is specially crafted with care for men's health and wellness. This capsule is an all-rounder and can protect the men's health along with boosting their, energy, stamina, testosterone levels, etc. This capsule is safety guaranteed product because the ingredient used in this are ayurvedic pure herb composition. So this will help in boosting energy and boosts vitality in men. It is so hectic to take different capsules for various health benefits but our Men's Booster Capsule is the one product that can protect and cover major issues in men's health these days.
Ingredients
Our products are made with Indian ayurvedic ingredients by professional experts; hence the effect will be seen predominantly. We have crafted these capsules carefully with pure Herb ingredients such as Gokshura, Fenugreek, etc. Since all these ingredients were Herb based, they are safe to consume with zero side effects.
Gokshura is a traditional Ayurvedic herb that can provide antioxidants, boost energy levels and sexual desire, and help to relieve body aches. Also, it can strengthen the penile tissue, enhancing penile erection and treating erectile dysfunction, this is the herb that is mainly used to promote and increase the testosterone level in men.
Fenugreek is another herb that was used in our Energy booster for men, and the health benefits of this old common herb were known, but this ingredient also promotes and acts as a testosterone booster in our body.
Our Morning Comes Energy Booster capsules are crafted for Men's wellness and it was made by our professional experts. Each capsule has the exact 450 mg of ingredients that will act as the Energy and testosterone booster. So, by consuming it every day you will gain energy and stamina and can increase your testosterone levels, and it will promote vitality in the whole body. So, in simple terms, this is the one Herb supplement that can promote the overall well-being and energy for men.
The capsules are made from 100% pure vegetarian ingredients. One pack of our Morning Comes Energy Booster has 60 capsules and it is for INR 300.
We recommend consuming our Energy Booster supplement with a glass of water and recommended dosage is 1 to 2 capsules per day.
To boost your energy, mood, and stamina, and to increase your testosterone levels do consume our Men's energy booster on a regular basis since it is made with 100% pure Herb ingredients there are no side effects. These capsules are suitable and safe for everyday use.
Start your day with our Energy Booster for men to have a refreshing and energy-filled day and night.